EOTech 512.A65/1
Holographic Weapon Sights (HWS)
ITEM # SP-LMB-KL-EO512.A65/1
BUTTONS ON BACK
$419.95
NEW
EOTech 518.A65/1
Holographic Weapon Sights (HWS)
The best just got better. The 518 runs on easy to find AA batteries but offers all of the features found in EOTech's EXPS top of the line sight. With side button functionality you can reduce rail space when partnering the 518 with an EOTech magnifier. The 518 is also compatible with the new drop-in Laser Battery Caps that EOTech designed to enhance aiming through the use of visible and IR lasers.
EOTech 512.A65/1
Holographic Weapon Sights (HWS)
ITEM # SP-LMB-MGE-EO518.A65/1
BUTTONS ON SIDE
$489.95
Vortex StrikeFire II 4 MOA Red/Green Dot w/High 30mm Mount
When situations demand split-second target acquisition and maximum field of view, mount up the StrikeFire II and shoot—both eyes open. Feature-rich, versatile and reliable, the StrikeFire II is a great choice for shooters who want a quality red dot sight, but don't want to break the bank. Features sleek rear-facing controls for power on/off and easy adjustment of ten dot intensity levels—lowest two settings are night-vision compatible. Automatically returns to the last dot intensity used when powered up. The 30mm aluminum alloy chassis provides extra-high recoil rating and is waterproof and fogproof.

SHOCKPROOF - WEATHERPROOF - UNLIMITED EYE RELIEF
Item# SP-DSG-SF-RG-501
$199.95
LUCID
2-5X VARIABLE MAGNIFIER
The 2x-5x Variable Magnifier from LUCID has been updated to offer an ocular focus ability!
Fully Multi-Coated Lenses

100% Shockproof & Waterproof

100% FogproofLucid 2x-5x Magnifier

2x - 5x Magnification

30mm Tube

Objective Lens: 21mm

Adjustable Dot Centering

Weight: 7.75oz

FOV @ 100yds - 40ft - 25.5ft

Eye Relief: 4"

Compatible with ANY Red Dot
NOTE: DOES NOT INCLUDE A 30MM MOUNT, YOU MUST PURCHASE SEPARATELY.
2-5X VARIABLE MAGNIFIER
Item# SP-BN-LUCID2-5XMAG
$219.95
Mini Shot Pro Spec Red Reticle
Mini Shot Pro Spec Green Reticle
3X TACTICAL HIGH QUALITY MAGNIFIER
WITH STS (SLIDE TO SIDE) MOUNT
COMBO
Designed to work with EOTECH & Aim Point
Red Dot Reflex Sights
SHOCKPROOF - WEATHERPROOF - UNLIMITED EYE RELIEF
Item# SP-SM190173XMAG
$129.95
5X TACTICAL HIGH QUALITY MAGNIFIER
WITH STS (SLIDE TO SIDE) MOUNT
COMBO
Designed to work with EOTECH & Aim Point
Red Dot Reflex Sights
SHOCKPROOF - WEATHERPROOF - UNLIMITED EYE RELIEF
Item# SP-SM190185XMAG
$159.95
7X TACTICAL HIGH QUALITY MAGNIFIER
WITH STS (SLIDE TO SIDE) MOUNT
COMBO
Designed to work with EOTECH & Aim Point
Red Dot Reflex Sights
SHOCKPROOF - WEATHERPROOF - UNLIMITED EYE RELIEF
Item# SP-SM190197XMAG
$179.95
FLIP TO SIDE 30MM RAM MOUNT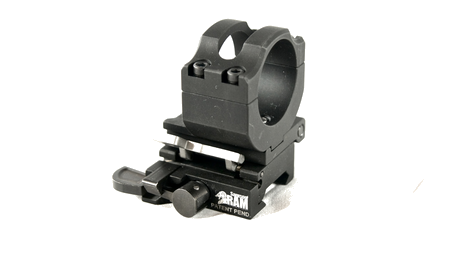 Item# SP-SAM-RAM30MM
$239.95